Request a Quote
Stock Rebar Supply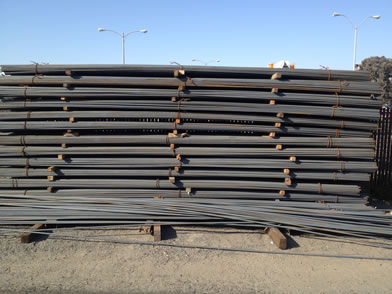 20ft Stock Rebar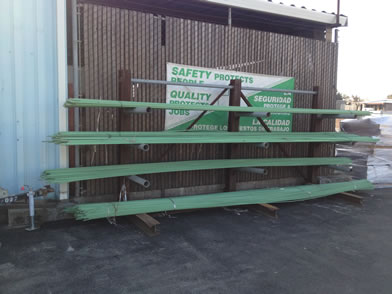 20ft Stock Epoxy Coated Rebar
PJ's offers stock rebar sizes from #3 to #7 in 20 ft, 30 ft, and 60 ft lengths. 
Grade 60 and Grade 40 Rebar Always In-Stock
We keep a large stock of rebar to meet the needs of a wide variety of jobs. Grade 40, Grade 60, or epoxy coated, PJ's has you covered! Learn more about our selection:
Fast Rebar Delivery to the West Coast
We offer competitive pricing on our stock rebar. Most of our orders go out for delivery on the same day, so you can get the rebar you need to get the job done quickly. 
Contact PJ's Rebar and Stud Rails for Stock Rebar
Let the experts at PJ's Rebar and Stud Rails assist you in your next construction project. Fill out a contact form or give us a call at 800-347-7141. One of our steel reinforcement experts will assist you in finding the best stock rebar for the job.