Request a Quote
Rebar Services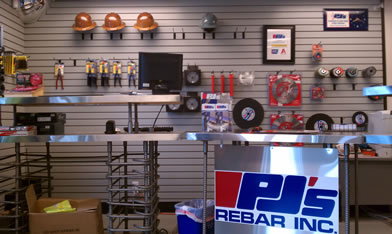 PJ's Rebar Showroom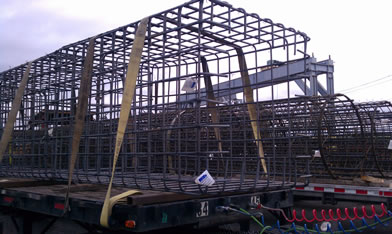 Pre-Assembled Rebar
PJ's Rebar, Inc. isn't just a rebar fabrication company. Whether you just need help estimating rebar or complete CAD drawings of your project, we can help. Use our convenient tool to calculate rebar or call us if you are ready to place an order.
Our Services Include:
Pre-Assembled Rebar Products: cages, piers, columns, walls, grade beams or mat slabs
Fabricated Rebar cut to your specific needs
Calculate Rebar Online
Showroom stocked with Concrete and Ironworker tools
Delivery by PJ's Trucks anywhere on the West Coast - same day delivery is available in the Bay Area!
What makes us different is our attention to your success, large or small we recognize the most important job is the one you've given us.